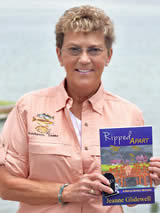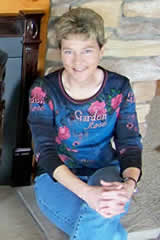 About the New York Times and USA Today Best-Selling Author, Jeanne Glidewell:
Jeanne Glidewell and her husband, Bob, enjoy living in their waterfront home in the south Texas coastal town of Rockport with their chubby cat, Dolly, who has her own character in Jeanne's Ripple Effect series. Jeanne enjoys writing, fishing, wildlife photography, and traveling, both here and abroad. She has written seven books and one holiday novella in her Lexie Starr cozy mystery series, six books in her Ripple Effect cozy mystery series, and a romance suspense novel titled "Soul Survivor". Her next release, The Grim Ripper, will be released on May 2, 2023. She enjoys hearing from readers and always responds!
Jeanne is a 2006 pancreas and kidney transplant recipient and a former mentor for the Kansas City Gift of Life program. She is an avid advocate of tissue and organ donation. She wants to encourage everyone to give the gift of life to others when they no longer need their organs. Let your loved ones know of your desire to be an organ and tissue donor. "Don't take your organs to heaven. Heaven knows we need them here."
http://www.ebookdiscovery.com/jeanneglidewell
Hear Stu Taylor's live radio interview with Jeanne
View the press release for Rip Tide