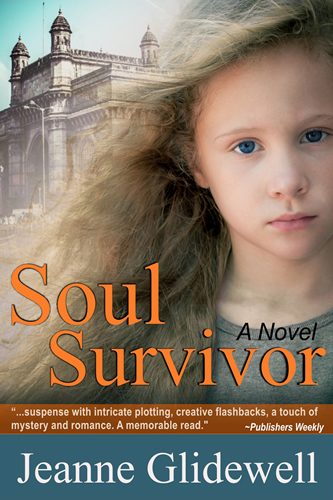 Soul Survivor
Synopsis:
Were you once a butcher, a baker, or a candlestick maker? Perhaps you've been all three. Nothing is beyond the realm of possibility. In Soul Survivor, Skylar Robbins is a six-year old Kansas farm girl who startles her parents one day by telling them she was once a young Indian lady named Radha. Obviously, Trey and Zoe Robbins are concerned, and it adds more tension to their already rocky marital relationship.
This story weaves through the past and the present, culminating in a surprise ending. In 1966, Radha Joshi is abducted from her parent's cotton factory in Bombay, India, by Rafael Torres. She is taken back to Wyoming where Rafael's family owns an abandoned cattle ranch. Years before, Rafael's father had taken the family to Bombay to work in the cotton factories when the ranch began failing during the Great Depression. Child labor was common in India in those days, and he knew both he and his sons could find jobs there. He planned to one day return and rebuild the ranch in Wyoming. Now Rafael is going to try to realize his father's long-ago dream, with Radha at his side.
Back in the present day, when Skye begins to have spontaneous memories of a former life in Bombay, Skye's parents are worried these past-life memories will harm their daughter's psyche and emotional well-being. They take her to a child psychologist who's convinced Skye is experiencing a true past-life recall. If Skye is truly Radha reincarnated, her parents are determined to travel to India and discover how Radha died, hoping to end Skye's nightmares and confusion. The journey toward the truth is a fascinating and interesting trip.
Blurbs for SOUL SURVIVOR:
"I love this story that sweeps from the hot confines of the cotton factories in Bombay to the wilds of Wyoming." - Jill Churchill, Author of the Jane Jeffrey and Grace and Favor cozy mystery series
". . . Glidewell builds suspense with intricate plotting, creative flashbacks, and a touch of mystery and romance, making this a pleasant and memorable read." - Publishers Weekly