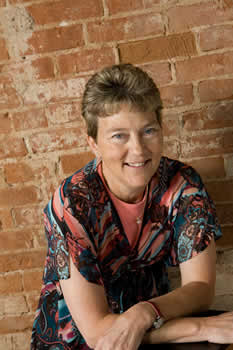 Blurbs:
Quote – "Jeanne Glidewell's debut mystery is fast-paced, complex - and has just the right hint of romance."
— Jill Churchill, author of the Jane Jeffry, and the Grace and Favor, cozy mystery series.
Quote – "Exciting and entertaining mystery, filled with colorful characters, amusing adventures, and a plot with unexpected twists and turns that keep the reader interested and guessing from start to finish. A memorable and satisfying experience for all who love intrigue, suspense, and light-hearted humor in their favorite mystery novels. Highly recommended."
— Evelyn Horan, author of the Jeannie, A Texas Frontier Girl series.
Reviews:
Kansas widow Lexie Starr is about to become a grandma, but when she discovers that her new son-in-law may have murdered his previous wife and unborn child, she fears for her daughter's life. Undaunted by the tremendous challenges she faces, and armed only with her research skills, Lexie takes a leave from her job at the local public library and heads for Schenectady, New York, to discover what really happened in Clayton's past. Debut author Glidewell excels in drawing on the best of the cozy mystery tradition. She endows her characters with quirky traits, vividly sets the scene, and creates multifaceted relationships for Lexie as the amateur sleuth makes friends and possibly a boyfriend. Glidewell also succeeds in maintaining a rapidly paced story line that dramatically builds tension, while her narrator Lexie's sly, tongue-in-cheek sense of humor provides plenty of laugh-out-loud moments.
— Lynne Welch (BOOKLIST Advanced Review)
In a fast-paced story packed with foolhardy action, Kansas library volunteer Lexie Starr drives to Schenectady, NY, in search of the truth about the murder of her son-in-law's first wife. This first Lexie Starr novel begins with a bang and ends on just the right note.
— Library Journal Review
"Deception upon deception unfolds and you'll be intrigued by how this mystery twists and turns. The characters of Stone and Lexie are endearing and some of the people they meet, including Harriet, the proprietor of the B&B, and her parrot, Sinbad; Clay's mother, Wanda, confined to a mental hospital; and the sheriffs, are all wonderfully drawn.
Leave No Stone Unturned is Jeanne Glidewell's debut mystery. There are two more in the pipeline and I'm already envisioning how much more trouble Lexie can get into - with or without Stone."
— Sally Powers (I Love A Mystery)